ABOUT KENT BRUSHES
Kent Brushes is the world's oldest hairbrush manufacturer – we've been crafting beautiful handmade brushes for 245 years, and we're proud of that.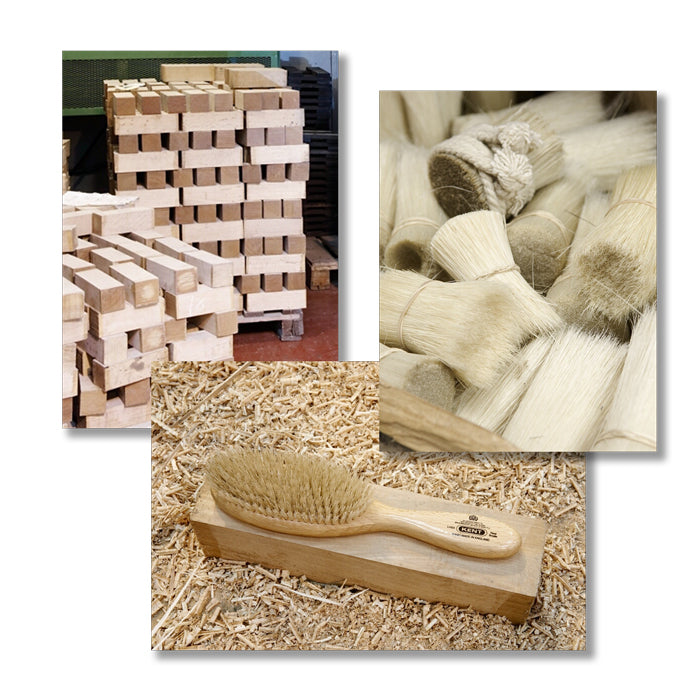 OUR HERITAGE
Kent Brushes was founded in 1777. Since that time, we've come to be known as one of the finest hairbrush manufacturers in the world. We're one of the oldest British companies trading today, too, and as a Royal Warrant Holder for hairbrushes, we've supplied Royal households for nine consecutive Sovereign reigns.
We have been involved in both World Wars, equipping millions of brushes to troops in the Army, Navy and RAF, even creating special brushes in which maps and compasses were concealed to help the war effort.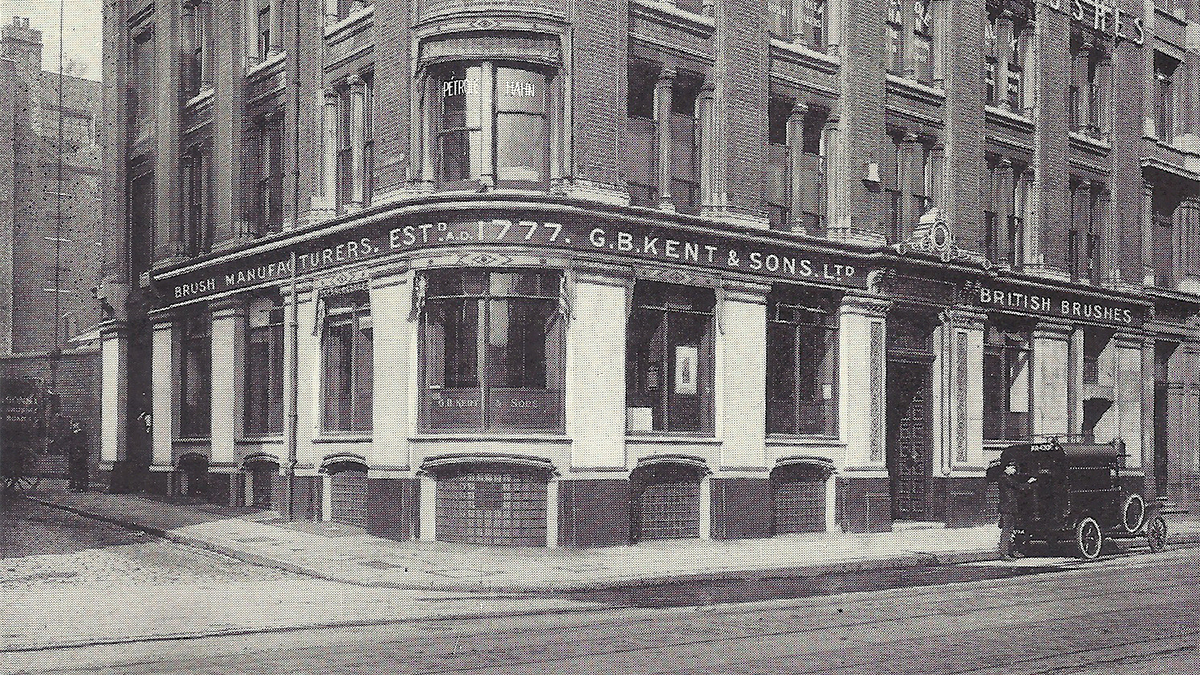 Having manufactured brushes for over 245 years, Kent Brushes offer an extensive choice of over 250 products, ranging from brushes for hair, body, clothes, makeup, teeth and shaving. In the UK, we have partnered with some of the nation's most established department stores including John Lewis, Selfridges, Harrods, Liberty and Fortnum and Mason, as well as leading pharmaceutical establishments.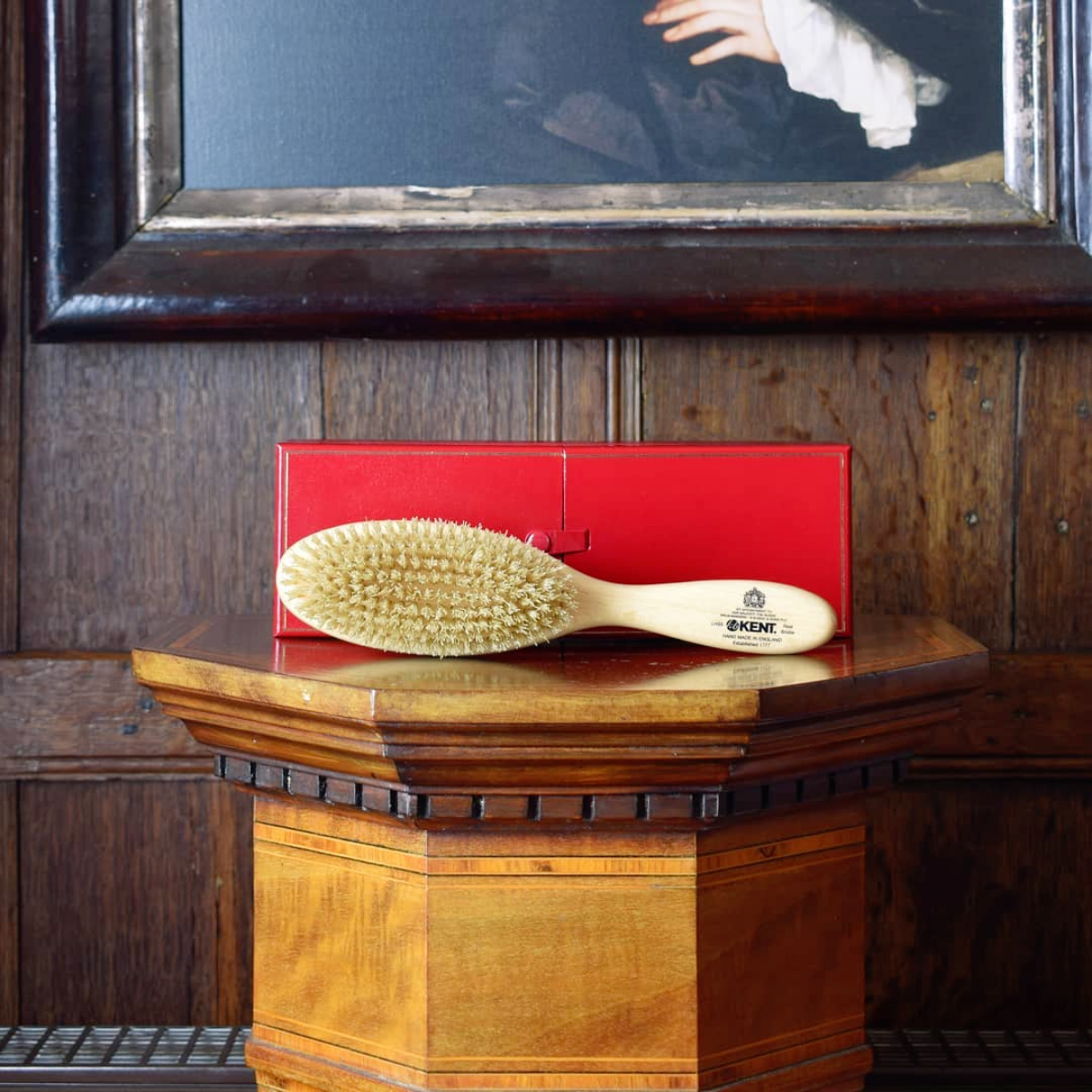 We also distribute to more than 50 countries world-wide, including the United States, Canada, Australia, Japan and regions including Europe, Scandinavia and The Middle East.
Aside from our rich heritage and exceptional reputation, Kent Brushes are most famous for our range of hairbrushes which consists of products to cater for any hair type, length or style and budget.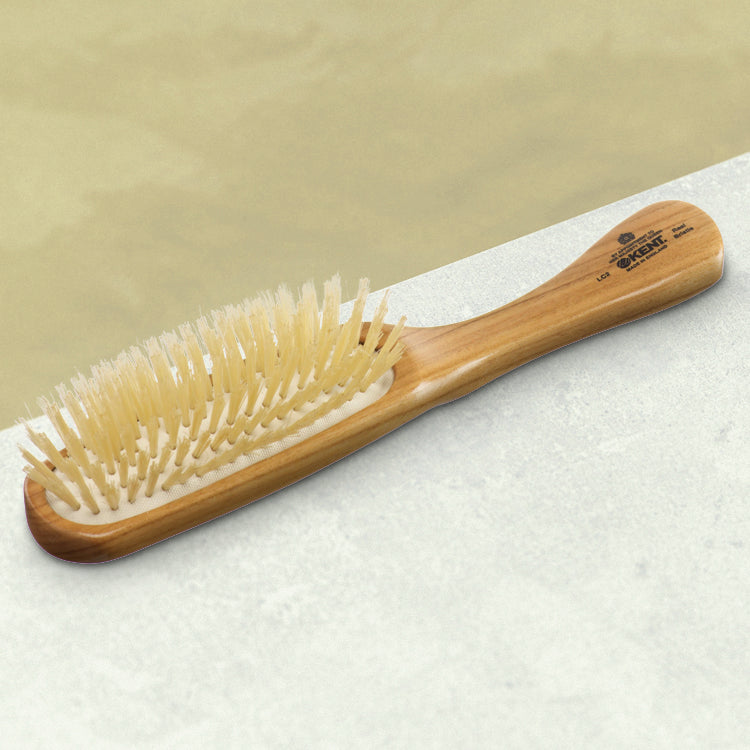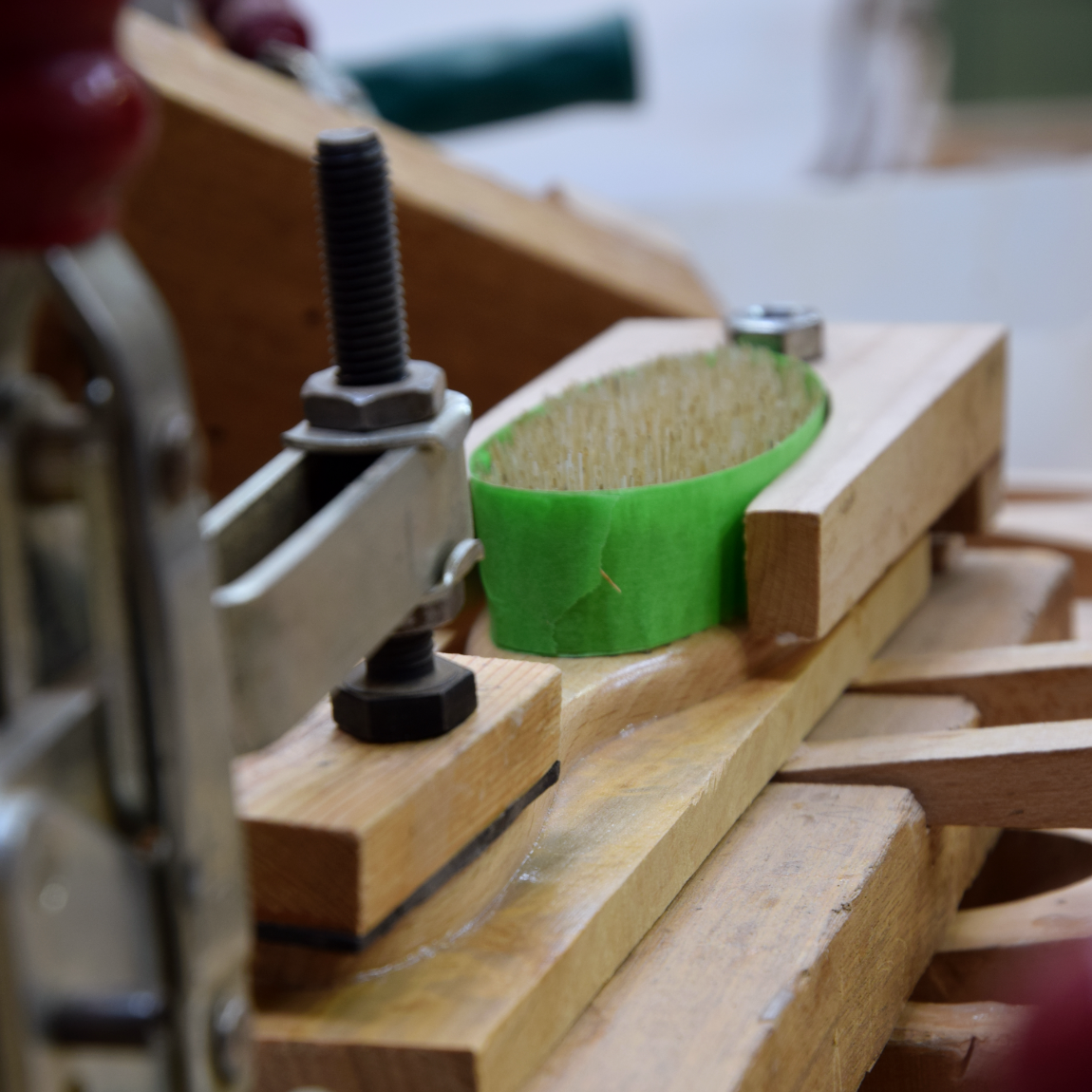 WHAT WE DO
Kent's philosophy runs far deeper than just creating a great brush. We are extremely proud of our British manufacturing heritage and wish to maintain our spectacular reputation through our dedication to exceeding all customer expectations and by continuing our devoted commitment to each and every customer.
Kent Brushes are amongst the very few hairbrush manufacturers left in the UK. Although we experience continual pressure from cheaper foreign imports branded with 'designer' labels sold at extortionate prices, we will never settle to selling a lesser product at a high price point. We only produce world class products – without compromise.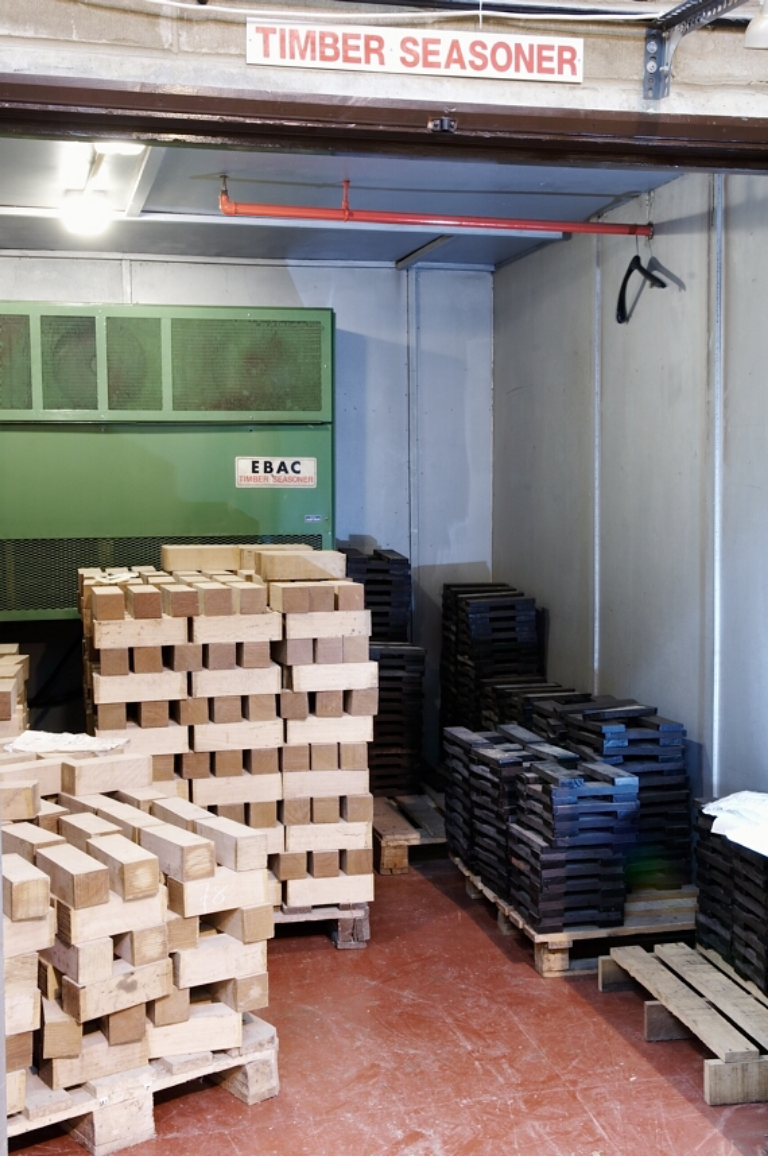 MATERIAL
We are renowned for our passion for bristle brushes. The bristle is sourced from the finest bristle merchants in India and China, where quality is guaranteed. Timbers are chosen from sustainable forests throughout the world, selected for their beauty, grain, colour and suitability to be shaped, drilled and polished.
Rubber cushions are selected for softness and strength, comfortable for delicate scalps but strong enough to be durable and withstand years of use. Plastic quills have carefully rounded ends to tease their way through tangled hair without pulling or tugging.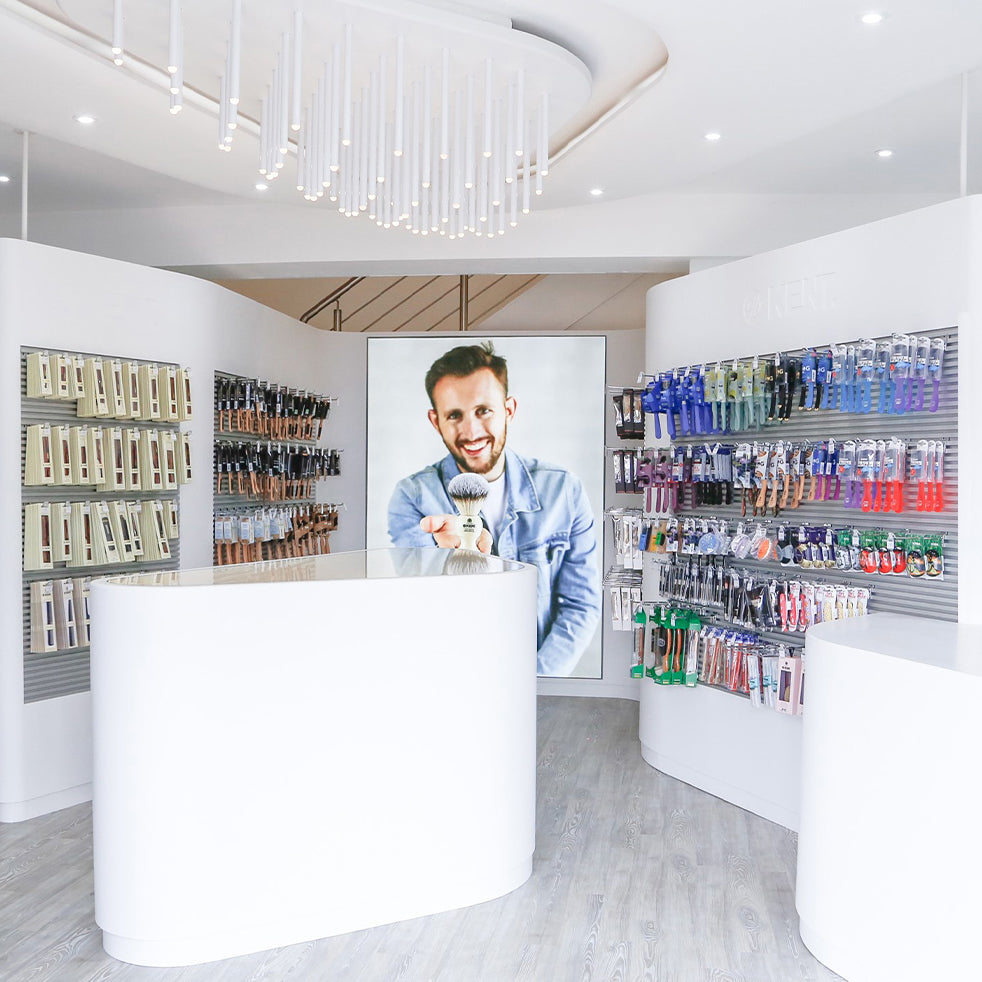 welcome
VISIT OUR SHOP
Our NEW retail shop is open – you are welcome to come and visit us! You'll find us at the Kent Brushes factory and HQ in Hertfordshire. The ideal way to discover the right brush for you.

If you need brush advice or have a question, please pop in or give us a call. One of the Kent Brushes team is always on hand to help. +44 (0)1442 23 26 23

Kent Brushes
London Road
Apsley
Hemel Hempstead
Herts HP3 9SA

Opening Hours
Monday to Friday
9.00 am - 4.30 pm