Extra Small Ceramic Radial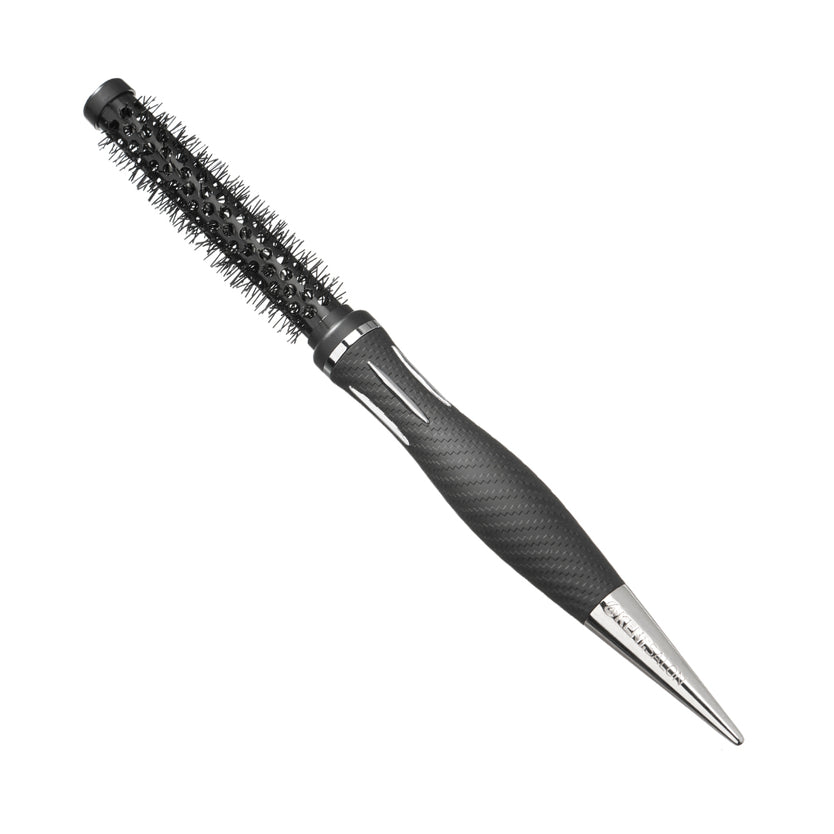 Extra Small Ceramic Radial
16mm head ceramic brush. Coated with a durable, specially developed ceramic coating, which has the capability to heat up quickly enabling the brush to distribute heat more evenly and hold heat for longer. This results in faster blow drying and quicker more accurate styling. The nylon tufts grip the hair for as long as required and then release without snagging.
Uses
Styling
Curling
Straightening
Volumising
Blow Drying
Speed Styling
Care Advice
We strongly advise against using any harsh chemicals such as barbicide on our brushes. This will lead to damage.
In order to clean the brushes please wash in lukewarm water with a little shampoo and rinse off. Allow to dry naturally. Please do not put onto any heat source to hasten the process. Please do not submerge brushes in water for long periods of time. In order to disinfect brushes please spray with an antibacterial spray.
Delivery and Returns
UK Mainland
Royal Mail Tracked
Europe and Ireland
Royal Mail European Tracked*
Rest of World
Royal Mail International Tracked / Signed*
Find out more about deliveries and returns here.
Need Help?
If you need help or advice with this item, please contact us at customerservice@kentbrushes.com

or call us 01442 23 26 23. Our Customer Care team are available between 9am  and 5pm (UK time).
Care Advice
Learn how to take care of your Kent product here >
0 Review
To write a review, please click here